Contact Us
Table of Contents
Search Site
Google listing of all pages on this website
Site Map
Toby Johnson's Facebook page
Toby Johnson's YouTube channel
Toby Johnson on Wikipedia
Toby Johnson Amazon Author Page

Secure site at

https://tobyjohnson.com

Also on this website:

As an Amazon Associate I earn from qualifying purchases.

Toby Johnson's books:
Toby's books are available as ebooks from smashwords.com, the Apple iBookstore, etc.
FINDING YOUR OWN TRUE MYTH: What I Learned from Joseph Campbell: The Myth of the Great Secret III



GAY SPIRITUALITY: The Role of Gay Identity in the Transformation of Human Consciousness

GAY PERSPECTIVE: Things Our Homosexuality Tells Us about the Nature of God and the Universe

SECRET MATTER, a sci-fi novel with wonderful "aliens" with an Afterword by Mark Jordan
GETTING LIFE IN PERSPECTIVE: A Fantastical Gay Romance set in two different time periods

THE FOURTH QUILL, a novel about attitudinal healing and the problem of evil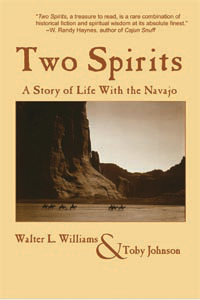 TWO SPIRITS: A Story of Life with the Navajo, a collaboration with Walter L. Williams






CHARMED LIVES: Spinning Straw into Gold: GaySpirit in Storytelling, a collaboration with Steve Berman and some 30 other writers




THE MYTH OF THE GREAT SECRET: An Appreciation of Joseph Campbell

IN SEARCH OF GOD IN THE SEXUAL UNDERWORLD: A Mystical Journey
Books on Gay Spirituality:
White Crane Gay Spirituality Series


Articles and Excerpts:
Review of Samuel Avery's The Dimensional Structure of Consciousness
Funny Coincidence: "Aliens Settle in San Francisco"
About Liberty Books, the Lesbian/Gay Bookstore for Austin, 1986-1996
The Simple Answer to the Gay Marriage Debate
A Bifurcation of Gay Spirituality
Why gay people should NOT Marry
The Scriptural Basis for Same Sex Marriage

Gay Consciousness
Q&A about Jungian ideas in gay consciousness
What Jesus said about Gay Rights
Common Experiences Unique to Gay Men
Is there a "uniquely gay perspective"?
Interview on the Nature of Homosexuality
What the Bible Says about Homosexuality
Mesosexual Ideal for Straight Men
Waves of Gay Liberation Activity
Wouldn't You Like to Be Uranian?
The Reincarnation of Edward Carpenter
Why Gay Spirituality: Spirituality as Artistic Medium
Easton Mountain Retreat Center
Andrew Harvey & Spiritual Activism
The Mysticism of Andrew Harvey

Enlightenment


The myth of the Bodhisattva Avalokitesvara
Joseph Campbell's description of Avalokiteshvara
You're Not A Wave



Joseph Campbell Talks about Aging



What is Enlightenment?



What is reincarnation?



How many lifetimes in an ego?



Emptiness & Religious Ideas



Experiencing experiencing experiencing



Going into the Light



Meditations for a Funeral



Meditation Practice



The way to get to heaven



Buddha's father was right



What Anatman means



Advice to Travelers to India & Nepal



The Danda Nata & goddess Kalika



Nate Berkus is a bodhisattva



John Boswell was Immanuel Kant



Cutting edge realization



The Myth of the Wanderer



Change: Source of Suffering & of Bliss



World Navel



What the Vows Really Mean



Manifesting from the Subtle Realms



The Three-layer Cake & the Multiverse


The est Training and Personal Intention



Effective Dreaming in Ursula LeGuin's The Lathe of Heaven




Gay Spirituality

The Joseph Campbell Connection
The Mann Ranch (& Rich Gabrielson)
Campbell & The Pre/Trans Fallacy



The subtle workings of the spirit in gay men's lives.
The Sinfulness of Homosexuality
Proposal for a study of gay nondualism

Marian Doctrines: Immaculate Conception & Assumption
Monastic or Chaste Homosexuality
Is It Time to Grow Up? Confronting the Aging Process
Gay Consciousness changing the world by Shokti LoveStar
Alexander Renault interviews Toby Johnson
Mystical Vision
"The Evolution of Gay Identity"
"St. John of the Cross & the Dark Night of the Soul."
Religious Articulations of the Secret
The Moulting of the Holy Ghost
Revolution Through Consciousness Change: GSV 2019


The Hero's Journey

The Hero's Journey as archetype -- GSV 2016
The Gay Hero Journey (shortened)

Seeing Differently
Teenage Prostitution and the Nature of Evil
Allah Hu: "God is present here"


Gay retirement and the "freelance monastery"
Facing the Edge: AIDS as an occasion for spiritual wisdom
What are you looking for in a gay science fiction novel?

The Vision

The mystical experience at the Servites' Castle in Riverside
A Most Remarkable Synchronicity in Riverside
The Great Dance according to C.S.Lewis

The Techniques Of The World Saviors
Part 1: Brer Rabbit and the Tar-Baby

Part 2: The Bodhisattva Avalokiteshvara

Part 3: Jesus and the Resurrection

Part 4: A Course in Miracles

How Gay Souls Get Reincarnated

Joseph Campbell, the Hero's Journey, and the modern Gay Hero-- a five part presentation on YouTube

In honor of Sir Arthur C Clarke
Intersections with the movie When We Rise
Toby at the California Institute

People

Toby's friend and nicknamesake Toby Marotta.
Harry Hay, Founder of the gay movement
About Karl Heinrich Ulrichs, the first man to really "come out"
About Michael Talbot, gay mystic
The Gay Spirituality Summit in May 2004 and the "Statement of Spirituality"

Book Reviews


Be Done on Earth by Howard E. Cook


Pay Me What I'm Worth by Souldancer


The Way Out by Christopher L Nutter


The Gay Disciple by John Henson


Art That Dares by Kittredge Cherry


Coming Out, Coming Home by Kennth A. Burr


Extinguishing the Light by B. Alan Bourgeois


Over Coffee: A conversation For Gay Partnership & Conservative Faith by D.a. Thompson


Dark Knowledge by Kenneth Low


Janet Planet by Eleanor Lerman


The Kairos by Paul E. Hartman


Wrestling with Jesus by D.K.Maylor


Kali Rising by Rudolph Ballentine


The Missing Myth by Gilles Herrada


The Secret of the Second Coming by Howard E. Cook


The Scar Letters: A Novel by Richard Alther


The Future is Queer by Labonte & Schimel


Missing Mary by Charlene Spretnak


Gay Spirituality 101 by Joe Perez


Cut Hand: A Nineteeth Century Love Story on the American Frontier by Mark Wildyr


Radiomen by Eleanor Lerman


Nights at Rizzoli by Felice Picano


The Key to Unlocking the Closet Door by Chelsea Griffo


The Door of the Heart by Diana Finfrock Farrar


Occam's Razor by David Duncan


Grace and Demion by Mel White


Gay Men and The New Way Forward by Raymond L. Rigoglioso


The Dimensional Stucture of Consciousness by Samuel Avery


The Manly Pursuit of Desire and Love by Perry Brass


Love Together: Longtime Male Couples on Healthy Intimacy and Communication by Tim Clausen


War Between Materialism and Spiritual by Jean-Michel Bitar


The Serpent's Gift: Gnostic Reflections on the Study of Religion by Jeffrey J. Kripal


Esalen: America and the Religion of No Religion by Jeffrey J. Kripal


The Invitation to Love by Darren Pierre


Brain, Consciousness, and God: A Lonerganian Integration by Daniel A Helminiak


A Walk with Four Spiritual Guides by Andrew Harvey


Can Christians Be Saved? by Stephenson & Rhodes


The Lost Secrets of the Ancient Mystery Schools by Stephenson & Rhodes


Keys to Spiritual Being: Energy Meditation and Synchronization Exercises by Adrian Ravarour


In Walt We Trust by John Marsh


Solomon's Tantric Song by Rollan McCleary


A Special Illumination by Rollan McCleary


Aelred's Sin by Lawrence Scott


Fruit Basket by Payam Ghassemlou


Internal Landscapes by John Ollom


Princes & Pumpkins by David Hatfield Sparks


Yes by Brad Boney


Blood of the Goddess by William Schindler


Roads of Excess, Palaces of Wisdom by Jeffrey Kripal


Evolving Dharma by Jay Michaelson


Jesus in Salome's Lot by Brett W. Gillette


The Man Who Loved Birds by Fenton Johnson


The Vatican Murders by Lucien Gregoire


"Sex Camp" by Brian McNaught


Out & About with Brewer & Berg
Episode One: Searching for a New Mythology


The Soul Beneath the Skin by David Nimmons


Out on Holy Ground by Donald Boisvert


The Revotutionary Psychology of Gay-Centeredness by Mitch Walker


Out There by Perry Brass


The Crucifixion of Hyacinth by Geoff Puterbaugh


The Silence of Sodom by Mark D Jordan


It's Never About What It's About by Krandall Kraus and Paul Borja


ReCreations, edited by Catherine Lake


Gospel: A Novel by WIlton Barnhard


Keeping Faith: A Skeptic's Journey by Fenton Johnson


Dating the Greek Gods by Brad Gooch


Telling Truths in Church by Mark D. Jordan


The Substance of God by Perry Brass


The Tomcat Chronicles by Jack Nichols


10 Smart Things Gay Men Can Do to Improve Their Lives by Joe Kort


Jesus and the Shamanic Tradition of Same Sex Love by Will Roscoe


The Third Appearance by Walter Starcke


The Last Hours of Ancient Sunlight by Thom Hartmann


Surviving and Thriving After a Life-Threatening Diagnosis by Bev Hall


Men, Homosexuality, and the Gods by Ronald Long

An Interview with Ron Long


Queering Creole Spiritual Traditons by Randy Conner & David Sparks

An Interview with Randy Conner


Pain, Sex and Time by Gerald Heard


Sex and the Sacred by Daniel Helminiak


Blessing Same-Sex Unions by Mark Jordan


Rising Up by Joe Perez


Soulfully Gay by Joe Perez


That Undeniable Longing by Mark Tedesco


Vintage: A Ghost Story by Steve Berman


Wisdom for the Soul by Larry Chang


MM4M a DVD by Bruce Grether


Double Cross by David Ranan


The Transcended Christian by Daniel Helminiak


Jesus in Love by Kittredge Cherry


In the Eye of the Storm by Gene Robinson


The Starry Dynamo by Sven Davisson


Life in Paradox by Fr Paul Murray


Spirituality for Our Global Community by Daniel Helminiak


Gay & Healthy in a Sick Society by Robert A. Minor


Coming Out: Irish Gay Experiences by Glen O'Brien


Queering Christ by Robert Goss


Skipping Towards Gomorrah by Dan Savage


The Flesh of the Word by Richard A Rosato


Catland by David Garrett Izzo


Tantra for Gay Men by Bruce Anderson


Yoga & the Path of the Urban Mystic by Darren Main


Simple Grace by Malcolm Boyd


Seventy Times Seven by Salvatore Sapienza


What Does "Queer" Mean Anyway? by Chris Bartlett


Critique of Patriarchal Reasoning by Arthur Evans


Gift of the Soul by Dale Colclasure & David Jensen


Legend of the Raibow Warriors by Steven McFadden


The Liar's Prayer by Gregory Flood


Lovely are the Messengers by Daniel Plasman


The Human Core of Spirituality by Daniel Helminiak


3001: The Final Odyssey by Arthur C. Clarke


Religion and the Human Sciences by Daniel Helminiak


Only the Good Parts by Daniel Curzon


Four Short Reviews of Books with a Message


Life Interrupted by Michael Parise


Confessions of a Murdered Pope by Lucien Gregoire


The Stargazer's Embassy by Eleanor Lerman


Conscious Living, Conscious Aging by Ron Pevny


Footprints Through the Desert by Joshua Kauffman


True Religion by J.L. Weinberg


The Mediterranean Universe by John Newmeyer


Everything is God by Jay Michaelson


Reflection by Dennis Merritt


Everywhere Home by Fenton Johnson


Hard Lesson by James Gaston


God vs Gay? by Jay Michaelson


The Gate of Tears: Sadness and the Spiritual Path by Jay Michaelson


Roxie & Fred by Richard Alther


Not the Son He Expected by Tim Clausen


The 9 Realities of Stardust by Bruce P. Grether


The Afterlife Revolution by Anne & Whitley Strieber


AIDS Shaman: Queer Spirit Awakening by Shokti Lovestar


Facing the Truth of Your Life by Merle Yost


The Super Natural by Whitley Strieber & Jeffrey J Kripal


Secret Body by Jeffrey J Kripal


In Hitler's House by Jonathan Lane


Walking on Glory by Edward Swift


The Paradox of Porn by Don Shewey


Is Heaven for Real? by Lucien Gregoire


In Search of Lost Lives by Michael Goddart


Queer Magic by Tomas Prower


God in Your Body by Jay Michaelson


Science Whispering Spirit by Gary Preuss


Friends of Dorothy by Dee Michel


New by Whitley Strieber


Developing Supersensible Perception by Shelli Renee Joye

Sage Sapien by Johnson Chong


Tarot of the Future by Arthur Rosengarten


Brothers Across Time by Brad Boney


Impresario of Castro Street by Marc Huestis


Deathless by Andrew Ramer

The Pagan Heart of the West, Vol 1by Randy P. Conner

Practical Tantra by William Schindler

Scissors, Paper, Rock by Fenton Johnson





Toby Johnson's Books on Gay Men's Spiritualities:


Gay Perspective

Things Our [Homo]sexuality
Tells Us about the
Nature of God and
the Universe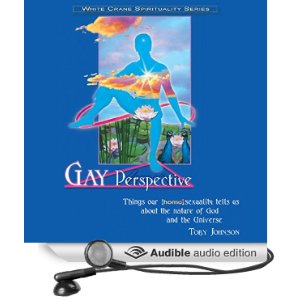 Gay Perspective is available as an audiobook narrated by Matthew Whitfield. Click here


Gay Spirituality

Gay Identity and
the Transformation of
Human Consciousness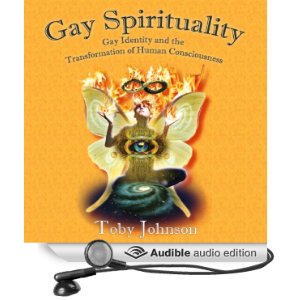 Gay Spirituality is now available as an audiobook, beautifully narrated by John Sipple. Click here



Charmed Lives: Gay Spirit in Storytelling

edited by
Toby Johnson
& Steve Berman










Secret Matter

Lammy Award Winner for Gay Science Fiction

updated










Getting Life in Perspective

A Fantastical Romance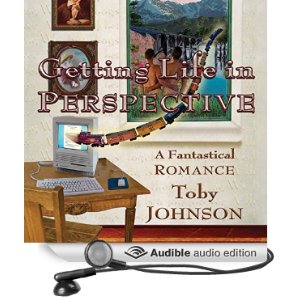 Getting Life in Perspective is available as an audiobook narrated by Alex Beckham. Click here



The Fourth Quill

originally published as PLAGUE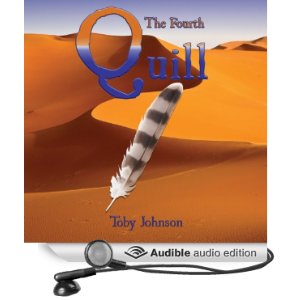 The Fourth Quill is available as an audiobook, narrated by Jimmie Moreland. Click here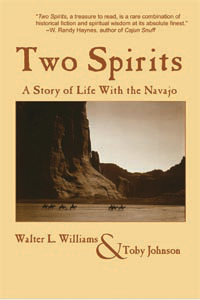 Two Spirits: A Story of Life with the Navajo

with Walter L. Williams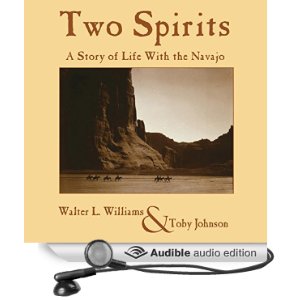 Two Spirits is available as an audiobook narrated by Arthur Raymond. Click here

Finding Your Own True Myth:
What I Learned from Joseph Campbell
The Myth of
the Great Secret III

In Search of God
in the
Sexual Underworld



The Myth of the Great Secret: An Appreciation of Joseph Campbell.

This was the second edition of this book.








Toby Johnson's titles are available in other ebook formats from Smashwords.
Spiritually Sourced Activism



When we talk about political action, we generally mean direct confrontation or interaction. We change things in the real material world by influencing people who have to power to change them to do something OR by changing them ourselves. (When the government didn't respond to AIDS, the gay community set up our own programs to respond AND used direct action to influence the CDC to respond.)

When we talk about "spiritual action," we are entering into a different world, a more interior, psychological, mysterious and elusive world within the mind and experience. Spirit operates by different rules. Spirit is notoriously paradoxical.

"The first shall be last. To win your life you must die. In order to arrive at having everything, you must go by way in which you have nothing. What you resist persists. In order not to suffer, you must learn to suffer. When you learn to love hell, you will be in heaven."

What does all this mean? How do we solve problems and change the world by paradoxical intention?

Let me tell two personal stories and then two Buddhist stories. These are just stories, they are not like scientific laws, but they nicely capture this paradoxical nature of intention. And I bet you'll remember the stories long after you've forgotten what I had to say about the theory of "Revolution through Consciousness Change."


Toby Marotta and Gay Liberation as the "flower of the Counterculture."

From working with Toby on THE POLITICS OF HOMOSEXUALITY I learned his vision of how gay people's changing how we thought about ourselves had dramatic ramifications in the world. Toby identified what he called "Countercultural Values" which were behind the hippie and new age and civil rights and feminist movements. Essentially they were honesty, truthfulness, authenticity, bravery, compassion, generosity—resistance to the old ways (middle class values) in order to be non-resisting to the new world coming.

The counterculture taught that they way to change the world was to change yourself.

What happened to the Counterculture is a complicated matter. From certain perspectives it just got swept into the dustbin of history. In other ways, it created the modern world we now live in, and almost all of us believe in those values of honesty and authenticity and people are much more civilized and civil with one another than in previous times. We are so much more sensitive to issues of prejudice and oppression. We now have laws to protect the very people the police used to be sent out to oppress and drive away. (Trump notwithstanding).
Another part of the "counterculture" turned to "sex, drugs and rock n roll." That segment was easily commercialized and absorbed into American capitalism. And sex, drugs and rock n roll—miraculous and wonderful as they can be—can have VERY deleterious consequences. AND that segment got blames for the failure of countercultural values—with Charles Manson as the icon of everything wrong with hippies.

What is certainly a consequence of the Counterculture is that gay people came to be understood as part of society, part of the human family with all its diversity. That's how we wanted to be understood because that's how we saw ourselves.

Marotta argued that gay liberation—and this is true even when you factor AIDS into the story—demonstrated Revolution through Consciousness Change better than other results because the success of the LGBTQ Movement, the Homosexual Human Rights Movement, is SO obvious.



Seeing With Different Eyes

This is the story that I tell in the Foreword to Ray's book.

Toby Morotta and I were at the Elephant Walk at the corner of 18th and Castro talking about our futures as gay activists, gay professional, and gay academics or whatever we were going to be. Toby and Toby and we'd work to make the gay movement successful.

As we left the bar, I commented how good it would be to help all these suffering homosexuals here on Castro Street. And I looked around and saw men who looked like my patients in the gay mental health clinic where I worked. I understood how hard their lives had been and how beaten down they were, alcoholic, suicidal, neurotic, but all hoping for love.

Toby said "What suffering homosexuals?"

Well, these guys, I observed the street. Toby said, that's hnot the way to see what's going on. These are happy gay men, relishing their freedom to be themselves openly and not afraid of what other people think. They're walking around their neighborhood, going out for coffee or a drink, or to buy groceries, or maybe coming home from work as doctors and nurses and social servants of all stripes.

I had a moment of revelation. The lights went up on the whole scene—from blue to warm yellow. Yes, these were happy men. I could see that.

The other side was true too. Some of them would have difficulties in their lives and battle with them and maybe success maybe fail. But they weren't suffering; they were experiencing.

Seeing with different eyes is how to invoke revolution through consciousness change.





Now the two Buddhist stories. These are about the nature of suffering, and how to compassionately respond.





The Fourth Quill

"Four friends, stricken with poverty and seeking to get rich, meet a magician named Bhairavananda, that is, "Terror-Joy," who gives them each a magic quill—you know, like an eagle feather or a hawk—and instructs them to proceed north until their quill drops. There they will find treasure, he promises.

"They set out together, each with quill in hand. After a short journey, one quill suddenly drops out of its bearer's hand—working sort of like a dowsing rod—and sticks in the earth. The four men dig and find a rich vein of copper just under the topsoil. 'Why go further?' says the man whose quill dropped.  'Surely there is enough ore here for all of us and our wives and families to be comfortable the rest of our lives.' But the other three leave him with the copper and go in search of more treasures.

"After a longer interval, another quill drops. Again they dig and find silver several feet beneath the surface. 'Ah,' says the new owner of a silver mine, 'stay with me and the three of us shall be rich men indeed.' But the other two depart.

"A yet longer interval passes and after a more strenuous journey, the third quill drops. The two men dig and, as expected, after much effort come upon a deposit of rich, purest gold. 'We can be kings, the two of us; stay with me,' says the one. But the other looks at the quill still in his hand and thinks to himself that the next mine must hold diamonds or emeralds or rubies large as hens' eggs: I must go on.

"And so the last seeker, the one whom incarnations hence would become the Buddha, sets out on the final leg of his journey.
"For many weeks he walks, through forests, over mountains, and finally into a vast desert. He begins to despair, thinking his avarice will be the destruction of him, thinking that he should have remained behind, satisfied with the copper or silver or gold. But the vision of precious gems sparkles before him and he walks on doggedly.

"After many days in the desert, his food and water all gone, his belongings strewn behind him as he's lightened his load with each step, he was praying that the quill would drop, drop to show him a well of clear, cold water. For, by now, no treasure could be greater.

"Suddenly he looks up from the endless sand and rock over which he'd been plodding and beholds a strange sight. Before him in the desert on a whirling platform like the world-disk stands a man, arms outstretched as though embracing the whole world; and about his head spins a crown of bright shining razors that slice deep into his forehead. All down his body flow streams of blood.

"The quill drops.

" 'What does this mean? Why is this wheel on your head?' asks the treasure-seeker. And immediately he finds himself beneath the blades of the spinning wheel.

" 'Thank you,' says the other man who now stands freed."  'I have been waiting for countless eons for someone to come and ask what is the meaning of all this suffering, as you shall now wait, free of hunger and thirst, until someone else comes along to ask such a question.' And he departed."

"Now the purely worldly explanation is that the wheel of suffering was a device to guard the great treasure, and the story's a warning about greed and overreaching. But Campbell explains that in the Panchatantra this tale really was not about getting rich but about pursuing the path to Buddhahood. The man with the fourth quill, remember, was a previous incarnation of the Buddha. The implication then is certainly that 'the greatest treasure of all' is the full weight of the world's suffering. It was the discovery of human suffering, after all, that motivated Prince Gautama to seek the answer to suffering and so become Buddha. Perhaps this is also because suffering forces us to change our attitudes and because it can teach us compassion—this is the Mahayana variation on the story: compassion not world-rejection is the secret to release. As we feel empathy with other beings we begin to see that ego-separation is an illusion and we're really all one.

"A certain amount of suffering just goes with being alive and being in time. Buddhists say that impermanence is one of the big causes of suffering: loss, loss, loss. But that's what it means to be alive; sentience is the experience of change. The greatest treasure of all is the accumulation of all human experience. Everything's OK.

"And, actually, if everybody was OK with the way things are, things really would get better. I mean, that's the paradox. So the Buddhists say to practice compassion, loving kindness, joy in the joy of others, and equanimity. Those are the virtues that this whole mythological tradition recommends. And they would result in less suffering for everybody. That's why the bodhisattva can take upon himself the 'suffering of the world.' He loves the world; he loves being alive.




The Way of Joyful Participation in the sorrows of the World
The Bodhisattva Avalokiteshvara/Kuan Yin

The wisdom of Mahayana Buddhism was that there is no ascertainable difference between samsara, the world of change and apparent suffering, and nirvana, the state beyond change and suffering. Samsara is nirvana. The world is no different from heaven. The sages taught a radical monism in which all beings are manifestations of the One Being. The illusion from which all must be saved is that individual existence is real. The Mahayanists recommended compassion for others as the skillful means of attaining enlightenment and escaping rebirth. They accepted life in the world, not just in the monastery, as an exercise in gaining enlightenment. They told the story of the Bodhisattva Avalokiteshvara to dramatize this wisdom.
The Bodhisattva is often shown as a handsome young man sitting bare chested in a relaxed meditation pose with one leg cocked or hanging casually over a wall. He sometimes wears a woman's necklace and scarf. Statues are frequently gold-leafed so he seems to glow from within.

The myth tells that this lovely, androgynous saint, Avalokiteshvara, was on the verge of entering into nirvana, thus leaving behind forever the world of samsara. Just as his meditation was deepening and his insight into the transience of all phenomena growing, he was distracted by a great groaning, rising up all about him in the world. He came out of his trance and, looking around him, asked: What is this groan I hear?

All the birds and trees and grass and all sentient beings replied to him: O Avalokiteshvara, our lives are times of suffering and pain; we live in a delusion from which we cannot seem to escape. You are so beautiful and so kind. Your presence here among us has given us joy and a reason for living. We all love you so, and we are saddened by the prospect of your leaving us. We are happy for you, but we are going to miss you. And so it is for ourselves that we groan.

At that, the young saint was filled with compassion and chose not to enter nirvana, but to remain in the cycle of birth and death so that the others would not have to suffer. And he vowed to renounce nirvana until all sentient beings were equally enlightened. He saw that it was better that one should suffer than all. And he took upon himself their suffering, so that he alone would wander the cycles of karma, far from home, being everybody.

Avalokiteshvara, whose name means "The Lord Looking Down in Pity," agreed to take upon himself the suffering of the world. And he willed that the merit for this selfless act should go out from him to all beings, so that all should be saved. I will not enter nirvana, he vowed, until all beings have entered nirvana. By the generosity of Avalokiteshvara, all the rest have already gone home.

The Bodhisattva's vow is expressed ritually in a litany all Mahayanists are urged to repeat daily:


However innumerable beings are, I vow to save them;
however inexhaustible the passions are, I vow to extinguish them;
however immeasurable the dharmas are, I vow to master them;
however incomparable the Buddha-truth is, I vow to attain it.


The passions—anger, lust, greed, fear, desire, etc.—all result from resistance to the way things are. Dharmas are the rules, tenets, and duties of Buddhism; by extension dharma also means one's personal incarnation as the duty one fulfills by being oneself. The Buddha-truth is the highest possible understanding. So another way of articulating the vows would be:


However countless sentient beings are, I vow to save them;
however inexhaustible the resistance, I vow to relinquish it;
however many the doors of incarnation, I vow to enter them all;
however incomparable the highest perspective, I vow to attain it.


Notice that there's a kind of pun with the word "however." In the first line, for instance, "however" is an adverb modifying the adjective "countless"; but adverbs can also modify verbs, then it means "however the beings are." It's about the individual sentient beings, not their countlessness. It means all are included. No judgment.

His name also means "The Lord Who is Seen Within." For, of course, what the myth implies is that at the essence of every person is the Lord Savior. He is the One Being who reincarnates in everybody, however they are, whoever they are. One of his titles is "Thousand-Armed"; he is sometimes shown standing in front of a disk, like a folding fan, made of the thousand arms, each with an eye in the palm. Those thousand arms are Joseph Campbell's thousand faces, aren't they? We are all incarnations of Avalokiteshvara. Salvation comes from recognizing who we really are.

Avalokiteshvara is portrayed as bisexual, both male and female, uniting the opposites. In this androgyny he personifies the principle of emptiness: samsara is nirvana, nirvana is samsara: there are no exclusive categories. Today "bisexual" has also come to mean being both heterosexual and homosexual, uniting the opposite orientations.

Campbell explained that androgynous gods were common in India; most Hindu gods have a male and a female manifestation. China did not have a tradition of gods at all, much less androgynous ones; its religion was of ancestor-worship with real people of the past. So as Buddhism spread into China and then Japan, statues of the androgynous Bodhisattva were perceived as female. Avalokiteshvara became the Goddess of Compassion: Kwan-Yin in China and Kwannon in Japan. When Christian missionaries came, they interpreted the statues of Kwan-Yin to be of the Blessed Virgin Mary.

According to Campbell, there are Three Wonders of the Bodhisattva. The first is that he is androgynous, simultaneously and comfortably male and female. The second is that to him there is no difference between time and eternity, no difference between earth and heaven; he lives in the infinite Now. And the third wonder is that the first two wonders are the same. Androgyny is a clue to eternity.



Changing How You See the World

One of the tenets of 1960s/70s Countercultural, "New Age" thought (out of which gay liberation and the sexual revolution—and the Summer of Love—developed) was the notion of Revolution Through Consciousness Change. The way to change your life is to change how you see your life, since that's the only thing you CAN change. "Free your mind, and the rest will follow."

This idea is expressed spiritually in A Course in Miracles. The meaning you give to everything is your meaning; it's not out there, it's in here, and what you can change is how you see what's happening to you.

If you've read Ray Rigoglioso's book, you've probably read my Foreword about my experience of seeing the gay men on Castro Street in 1979 as suffering wretches, cause that's what unhappy people who came to the psychiatric clinic I worked in said was their experience. And which sometime had been my own experience of looking for love and feeling betrayed. My collaborator Toby Marotta replied, "What suffering wretches? Look, see the happy gay men at play in their neighborhood feeling joy and camaraderie." And I change how I saw what was going on. And the only change was within me. But now I saw Toby was right.

Toby Marotta's book THE POLITICS OF HOMOSEXUALITY proposed among many other ideas that gay liberation was a flower of the counterculture and one of the most clear manifestations of revolution through consciousness change. Gay men changed how we thought about homosexuality. The civil rights movement and the psychological sophistication of the 60s and the shift away from conventional religion – and for young people fascination with Eastern Religions – created a set of life-affirming, pleasure-affirming, consciousness-expanding values that showed homosexuality as a positive experience. When we weren't ashamed anymore, the shamefulness just dissipated.

It's a cliché, but look how much has changed about homosexuality. We came out and demonstrated numbers—though the numbers are still small. AIDS dramatized our issues and forced us to affirm and valorize our gay feelings and feel part of a brotherhood and sisterhood and to organize to address our problems and demand respect for our lives.

This change is not denial of reality or closing an eye to problems. Though I suppose it has elements of these.

Making other people wrong and blaming them for the problems doesn't change anything—no matter how true the accusations.

So what do gay people do in the face of the modern world and climate change and rise in hate and division?

I think we have to change how we see ourselves again—or complete the process that was started early. Not as victims, but as servants is how we can understand our role. Being a service provider means you believe you are making things better for somebody. Seeing yourself as a service provider motivates you to provide service.

This isn't exactly new. We've always known gay, lesbian and queer people are good at being waiters and helpers and nurses and teachers and florists and haircutters. So we can see our role in society is to help. That changes how we see ourselves, I think. This is what Ray's research has shown.

The way to say social servants in the language of the spiritual traditions is "saints." I think we should think of ourselves—and our fellow gay men and lesbians, bisexuals, trans* people and all queers—as saints.

We manifest traits of the bodhisattva just as good guys who are gay. This is part of the gay stereotype. We tend to be compassionate, understanding people; to be loving and kind, happy for others and not self-righteous and judgmental. Though of course we can be those things at times, but not as who we are.

I think we can understand our sexual attraction as a choice for oneness and simplicity—like for like, rather that different for different.

We manifest God's love for himself. Our pleasure is God's pleasure in finding his own reflection—all this side of the polarities of male and female.

AND this is a healthy attitude for all humankind right now. We need to understand we are in this mess together. It's true there are certain people to blame, but we should be happy for their happiness too. We should be nonjudgmental of them and their feelings as we would want them to be nonjudgmental of ours.

Material activism and spiritual activism are not excluding opposites, indeed, they are complementary and mutually co-arising.

"Miracles" don't seem to happen in the public arena anymore – if they ever did. The seas do not open to allow pilgrims to pass through. Prayers don't bring rain in a drought or prevent a disaster in a flood. God didn't hold out his hand and protect the Japanese citizens of Hiroshima.

But everybody experiences that prayers are answered and miracles happen in the private arena. Traffic lights change when you need to get through. Time adjusts around you so you're punctual. People arrive to give you advice just when you need it. Amazing coincidences and synchronicities happen. And you experience them within your own consciousness.

Perhaps the major accomplishment of political activism is not so much what you can make the opposition do as that you get publicity for your side and change the minds of people among the vast public. E.g., a major consequence of the push for same sex marriage was putting out the news to young homosexuals that they should expect their future to include love and relationship (not loneliness and isolation). The push for trans rights in the military publicized the reality of trans* lives. All along gay liberation action has let young sexually variant people know that there are others like them; they are not alone.



The New Myth

I think there has been what Joseph Campbell called a "prolific transfer of the focal point of human wonder" from God, gods, and supernatural entities and realms of being to human consciousness and the interior workings of the mind and the brain.

The old myths still surround us, but in a vague way we all have a sense that religion is more psychological than factual. We understand there are different gods around the planet and they all refer to some sort of greater reality, but none of them are that reality.

What I am calling "the new myth" is the belief that the myths are cultural conditioned hints at a greater reality that is way beyond human knowing, hence we can only have hints at a "secret." AND that that there are such hints and such a greater reality of mind is itself a wondrous thing. It's that elusive greater reality that we worship now.

This kind of religion is not in conflict with science because it's about something else.

The hints in religions around the globe almost all include the notion "We are all One." Dharmakaya of the Buddha, the Mystical Body of Christ, the Noosphere, Gaia the planetary being, the World Soul, the Tao. Science tells us we're all One; from the surface of the moon—the Image of Earthrise—or from distant space—the small blue dot—all our differences fade in the immensity. We are universal, but everywhere particularized.

The "universe"/"God" can only know itself by stepping outside itself. The nature of knowing is to be differentiated from what is known so that the known can be compared with other things that are known. "God" cannot "know" itself. That's why the doctrine in Christianity of the Trinity. God divides into creator and created in order to know and love itself (and the love is the third).

The consciousness of the individual determines how they perceive these hints. Their experience sets them up for how they understand reality. And that reality keeps evolving all the time.

Heterosexual experience shows most people that the world is divided into two great realms: masculine and feminine, and these manifest biologically as male persons and female persons. Together through their love they create a third. The heterosexual universe, therefore, is divided in two. Hence the world becomes polarized. I and not-I, known and unknown.

Homosexual experience shows us the world we desire is the same as us, not opposite. Our world isn't divided in two. Our world of same sex desire tells us there are no polarities. That's a version of We are all One.

Heterosexuality and homosexuality mutually arise in order to manifest the different ways of perceiving the hints about Oneness. The presence of gay/queer/gender-nonconforming people reveals to everybody that they must go up a notch to a higher perspective.

That higher perspective IS the new myth. And gay consciousness participates in revealing hints about "greater reality."





About Gay Spirits Visions Fall Conference

Toby Johnson has attended seven GSV Fall Conferences: 2003, 2004 (Keynote Speaker), 2006, 2007, 2010, 2016, 2019.

In 2005 Toby was the Keynote Speaker for the Between the Worlds/Green Faerie Gathering in Ohio which was at about the same time as GSV in North Carolina.